Home
→ Siberian Pure Herbs Collection. Herbal Cleansing Gel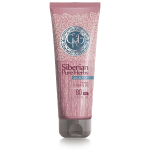 Buy
Siberian Pure Herbs Collection. Herbal Cleansing Gel
# 401831
This gentle herbal gel rebalances, tones, mildly scrubs and cleanses your skin without overdrying. Effectively removes makeup and traces of excess sebum, leaving your skin thoroughly refreshed.
INGREDIENTS: AQUA (WATER), SODIUM COCOAMPHOACETATE, LAURAMIDOPROPYL BETAINE, GLYCERIN, COCAMIDOPROPYL HYDROXYSULTAINE, CARBOMER, GLYCERETH-2 COCOATE, SODIUM HYDROXYMETHYLGLYCINATE, UREA, ALOE BARBADENSIS (ALOE VERA) LEAF JUICE EXTRACT, TRISODIUM ETHYLENEDIAMINE DISUCCINATE, CELLULOSE, XYLITOL, ALLANTOIN, AROMA (100% NATURAL), POLYGONUM FAGOPYRUM (BUCKWHEAT) FLOUR, SODIUM HYDROXIDE , HYDROGENATED CASTOR OIL, SIMMONDSIA CHINENSIS (JOJOBA) SEED EXTRACT, VIBURNUM OPULUS FRUIT EXTRACT, PRUNUS AVIUM (SWEET CHERRY) FRUIT EXTRACT, LONICERA EDULIS (HONEYSUCKLE) FRUIT EXTRACT, FRAGARIA VESCA (STRAWBERRY) FRUIT EXTRACT, VACCINIUM OXYCOCCOS (CRANBERRY) FRUIT POWDER, RIBES NIGRUM (BLACKCURRANT) FRUIT EXTRACT, RUBUS IDAEUS (RASPBERRY) FRUIT EXTRACT, ALGIN, MELIA AZADIRACHTA (NEEM) LEAF EXTRACT, MELIA AZADIRACHTA (NEEM) FLOWER EXTRACT, AMINO-ESTERS-1, CHROMIUM HYDROXIDE GREEN, IRON OXIDES, COCCINIA INDICA FRUIT EXTRACT, SOLANUM MELONGENA (EGGPLANT) FRUIT EXTRACT, ALOE BARBADENSIS FLOWER EXTRACT, OCIMUM BASILICUM (BASIL) EXTRACT, PEARL POWDER, LAWSONIA INERMIS (HENNA) FLOWER/FRUIT/LEAF EXTRACT, OCIMUM SANCTUM LEAF EXTRACT, CURCUMA LONGA (TURMERIC) ROOT EXTRACT.

– Aloe vera
– Jojobagranula
– Extrakte der sibirischen Beeren
Ingredients (INCI): aqua (water), sodium cocoamphoacetate, lauramidopropyl betaine, glycerin, cocamidopropyl hydroxysultaine, carbomer, glycereth-2 cocoate, sodium hydroxymethylglycinate, urea, aloe barbadensis (aloe vera) leaf juice extract, trisodium ethylenediamine disuccinate, cellulose, xylitol, allantoin, aroma (100% natural), polygonum fagopyrum (buckwheat) flour, sodium hydroxide , hydrogenated castor oil, simmondsia chinensis (jojoba) seed extract, viburnum opulus fruit extract, prunus avium (sweet cherry) fruit extract, lonicera edulis (honeysuckle) fruit extract, fragaria vesca (strawberry) fruit extract, vaccinium oxycoccos (cranberry) fruit powder, ribes nigrum (blackcurrant) fruit extract, rubus idaeus (raspberry) fruit extract, algin, melia azadirachta (neem) leaf extract, melia azadirachta (neem) flower extract, amino-esters-1, chromium hydroxide green, iron oxides, coccinia indica fruit extract, solanum melongena (eggplant) fruit extract, aloe barbadensis flower extract, ocimum basilicum (basil) extract, pearl powder, lawsonia inermis (henna) flower/fruit/leaf extract, ocimum sanctum leaf extract, curcuma longa (turmeric) root extract.